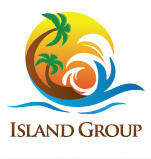 Welcome to Island Group
B2B Consolidators & Specialists in Travel, Entertainment, Film Shoots & Destination Weddings
In the words of St. Augustine, "The world is a book and those who do not travel read only one page." A journey to a new destination truly is like writing a chapter in your life. It could have all the elements of a thrilling drama or a romantic comedy. All you have to do is lead your protagonist through the travels.
Though the marvel of new people within new places might fill you with wonder, yet the journey to these destinations might have its own pros and cons. What you need is a hassle free approach to be able to pen your holiday story. That is where the Island Group come in...your one stop shop!!!
The Island Group specializes in venturing to newer territories and in its journey over the last 18 years has managed to capture the hearts and the market share in numerous niche destinations. We not only add on exotic destinations every year but have also managed to promote tourism via mega corporate events and celebrity dos.
The journey that began with Maldives, Oman and Turkey, today has branched out to Sri Lanka, Bhutan, Jordan, Georgia, Armenia and Croatia to name a few, there by commanding 46% of the Indian B2B market place.
Island Group also specializes in destinations such as Bosnia, Bulgaria, Romania, Serbia, Austria and Albania. We believe that every journey has a secret destination waiting to be unraveled...we simply provide the clues.
Contact us for more details.
Welcome to Island Holidays - Travel Management Company
A reputed consolidator for travel agents across India
The parent company of the 15-year old Island Group, Island Holidays is an established travel wholesaler selling directly to travel industry professionals in India.

Are you a travel agent looking for a trustworthy consolidator specialising in wholesale travel products for niche destinations such as Maldives, Seychelles, Mauritius, Bali, Sri Lanka, Vietnam –Laos-Cambodia, Eastern Europe, Oman, Maldives, Turkey/Greece and Canada, Bhutan and Andaman Islands. We have strong partnerships with leading airlines, as well as premium hotels of all sizes in the destinations we specialise in. Therefore, when you buy from us you will enjoy the perfect mix of the best discounted rates and a great selection of international properties.
Are you a hotelier looking for a reliable and experienced consolidator for enhancing your hotel's revenue through better exposure in the Indian market? We at Island Holidays are reputed for supporting the growth of our hotel partners.

So talk to us today to find out how we can help your business thrive in a competitive world.
Contact us for more details.
Sand Destination Consultant
Your partner for DMC representation
Keeping the interests of our B2B clients in mind, Sand Destination Consultant has built a premium network of represented DMCs in our niche destinations: Mauritius, Vietnam –Laos-Cambodia, Turkey, Greece, Oman, Canada and the Bhutan. Run by experienced travel industry professionals, each of the DMCs we represent is noted for regional expertise, and innovative, cost-effective, and highly personalised travel services.

As one of our travel industry clients, you can count on our reputed DMCs to fulfill the unique needs of your customers besides receiving expert destination management advice.

On the other hand, here's what we offer DMCs that choose Sand Destination Consultant to represent them in India. As a valued member of our exclusive DMC network, you'll reap the benefits of our dedicated sales and marketing support. We will assist you in penetrating the business from various sources such as Indian travel market (Leisure, MICE, Groups, FITs), Student Educational Trips, Weddings, Bollywood Film Shoots since we have our inhouse Event Management Company and Movie Location Consultant.


Our DMCs and PSA
Preferred Sales Agent

Representing

Preferred Sales Agent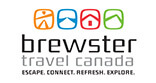 Representing

Representing

Representing

Representing

Representing

Representing

Representing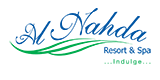 Representing

Representing

Representing
Representing

Representing

Khyber Indus Entertainment - Bollywood Locations
A trusted Movie Location Consultant & Location Hunter
By tapping into the close ties our founders have with Bollywood, and the proficiency of our in-house location expert,Mr. Jitendra J. Chacha, we at Khyber Indus Entertainment have been managing the travel and location shooting needs of the Bollywood film industry with flair from 2009.

Our expertise ensures hassle-free location shooting and our competent services make the job of line producers much easier. From passport and visa services to airfares, airport transfers, accommodation reservations, car rentals, and ground transportation and other logistics, we make arrangements to meet every conceivable need of Bollywood production houses for shooting in India and 75 Countries over 150 Locations around the world.

Some of our Bollywood projects include Kites, Once Upon a Time in Mumbai Dobara, and an upcoming movie Roy.

Call us today and find out how we can help you complete your location shooting on time and within your budget.

Contact us for more details.